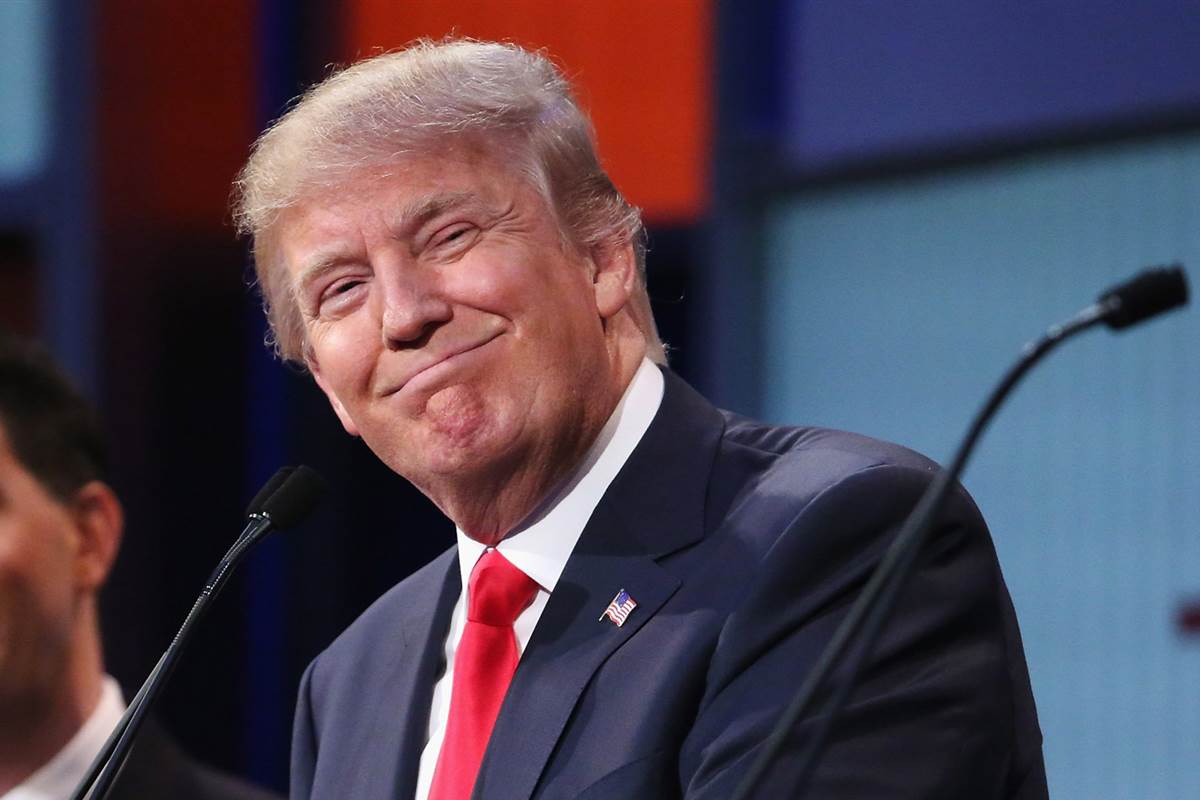 Political pundits have spent the last two years predicting a blue wave for the November midterm elections.
Journalists have already banked on the Democrats winning the House and believe the Senate is also in play.
But the results of this poll has Donald Trump smiling from ear to ear.
Normally in midterm elections, the party in power loses seats.
Their voters are content having won the Presidency and the opposition party's base is fired up to exact some revenge.
That enthusiasm gap has produced wave elections in the 1994, 2006, 2010 and 2015 midterms.
But that may not be the case in 2018.
A brand new Rasmussen poll found Republican voters are more enthusiastic to vote than Democrats.
The poll found:
"The latest Rasmussen Reports national telephone and online survey finds that 70% of Likely Republican Voters say they are more likely to vote this year than they have been in past election years. That compares to 64% of Democrats and 51% of voters not affiliated with either major political party.

Among all Likely Voters, 62 percent say they are more likely to vote this year. Only six percent say they are less likely to do so, while 30% say they are just as likely to vote this November as in any other year."
The rise in Republican fortunes coincides with Trump's improving poll numbers.
A recent NBC/Wall Street Journal poll found a plurality of Americans gave Trump credit for the economic boom.
And voters are rewarding Trump for continually following through on campaign promises and upending the status quo in Washington—with the latest examples being Trump withdrawing from Obama's disastrous Iran deal and holding a summit with North Korean leader Kim Jong Un.
But beyond just the polls about the generic ballot and voter enthusiasm, individual Republicans are reaping the benefits of Trump's successes.
Florida Governor Rick Scott recently announced he would challenge incumbent Senator Ben Nelson in November.
Even though Scott enraged conservatives with his support for gun control after the Parkland shooting, a brand new Politico/AARP poll shows Scott in a statistical tie with a 40-39 percent advantage.
But voters over 50 – who also cast the vast majority of votes in Florida – favor Scott by a commanding 9 points.
Scott's improving fortunes demonstrates that what is motivating Republican voters right now is loyalty to Trump.
Floridians appear willing to forgive Scott stabbing them in the back on the Second Amendment in order to block a Chuck Schumer led Senate from conducting a politically motivated impeachment trial.
If Scott wins that race, it will make it nearly impossible for Democrats to win back control of the Senate and install Chuck Schumer as majority leader.
That means Democrats will not be able to block Trump's nominees.
And it could clear the way to fill any Supreme Court vacancies should one open.
A Republican Senate confirming Trump's conservative judges means President Trump will leave a 30 to 40 year mark on the American government.
We will keep you up to date on any new developments in the 2018 midterm elections.